ADVANCED DIVER
ADVANCED & SPECIALITY COURSES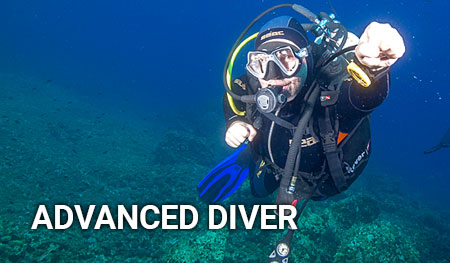 You don't have to be "advanced" to make it – it's designed to advance your diving, so you can start right after earning your Open Water Diver certification.
The course helps build confidence and expand your scuba skills through different Specialty Dives. You choose different specialties while gaining experience under the supervision of your Instructor. You log dives and develop capabilities as you find new ways to have fun scuba diving.
We always include Deep and Navigation in our course so you have good knowledge and skills as you complete your Advanced course.