DEEP DIVER
ADVANCED & SPECIALITY COURSES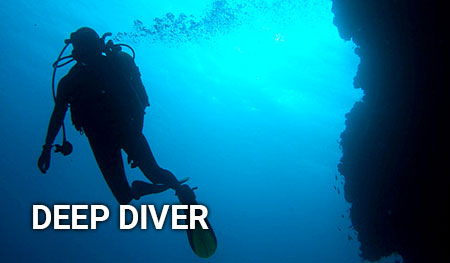 This is one of most important and also most popular specialties we teach, as it gives you knowledge and skills to go deeper than 18m.
After completing this course all new horizon of diving opens to you. Deep Diving Specialty will give you the ability to safely and comfortably plan and conduct dives beyond 18 meters, and is a prerequisite for some advanced training.

Special:
Doing your Deep diver course on drop-offs which fall from 8 to 96 m is experience you will not forget.