NITROX
ADVANCED & SPECIALITY COURSES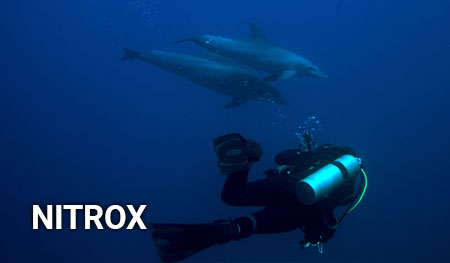 The Enriched Air Nitrox course will teach you how to safely plan and dive with enriched air mixtures of up to 40% oxygen.
Diving with enriched air can increase your no-decompression limits, increase your safety, and reduce the required length of your surface intervals when compared to air.

You will earn the Enriched Air Nitrox 32% or 40% certification after completing this program. This is also course which helps you on your way toward understanding tech diving.