PHOTO & VIDEO
ADVANCED & SPECIALITY COURSES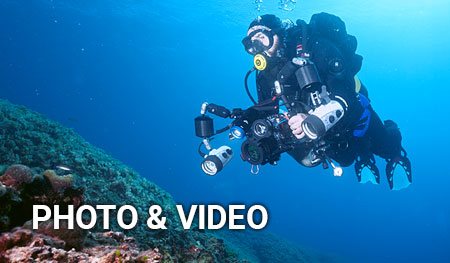 This program teaches you the skills needed to dive with an underwater camera, and provides the in-depth knowledge and experience required to properly use, maintain and store your equipment.
Special:
In our diving center we take great pride in teaching little extra on photography and include a dive with Canon SLR Eos camera and Aquatica housing + 2 Flash.

This is why we have this course little bit more pricey but we give you a real experience with professional equipment.