RESCUE DIVER
ADVANCED & SPECIALITY COURSES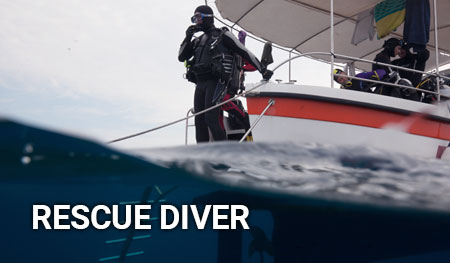 This course teaches you the skills and knowledge required to recognize and deal with stress, prevent accidents and properly deal with emergency situations encountered by divers.
You will have real rescue scenarios to perform and manage stressful situations under and above water. This is one of hardest courses physically and mentally, but also lots of fun to do.

Special:
During Rescue course you will be asked to also participate in React right or EFR so you can after controlling stress and rescue also administer proper care in case there is any kind of accident.