WRECK DIVER
ADVANCED & SPECIALITY COURSES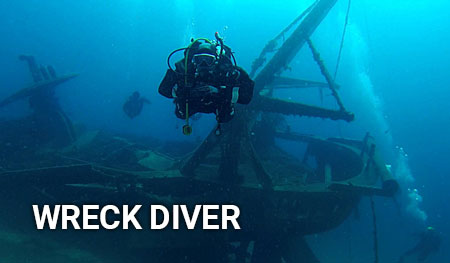 Many divers love to dive on wrecks, which can, in many cases be potentially dangerous.
This course gives you the skills and knowledge required to safely scuba dive above and around these underwater treasures.

Special:
We also give you experience of diving in to blue as many wrecks are approached this way.